Meet Our Team
The first thing you'll notice when you walk into our New Hope office is the incredibly friendly and inviting atmosphere. Members of our staff have been hand-picked to provide you & your horse the best possible experience during your visit. Learn more about our team below.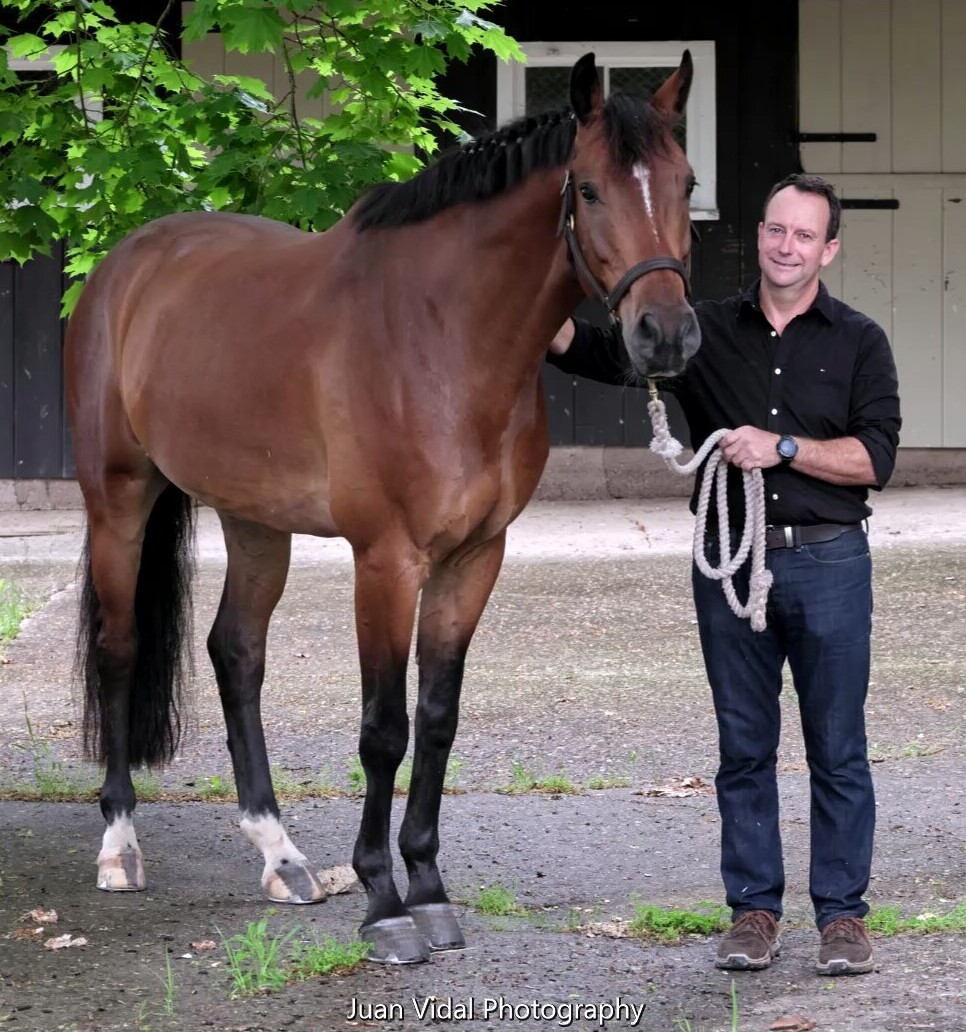 David Adam-Castrillo, VMD, MS, Diplomat of the American College of Veterinary Surgeons

President and founder of Bucks County Equine LLC, Dr. Adam-Castrillo was born and raised in Madrid, Spain. He obtained his veterinary degree from the University of Pennsylvania in 1998 where he was awarded the 1997-1998 Charles F. Reed Clinical Excellence Award by the section of Sports Medicine and Imaging at New Bolton Center.
After graduation, Dr. Adam-Castrillo completed a clinical internship at Mid-Atlantic Equine Medical Center in Ringoes, New Jersey in 1999, and a clinical Fellowship at Oregon State University in Corvallis, Oregon in 2000. He then completed a three-year equine surgical residency and a Master of Science degree at the Virginia Tech Marion DuPont Scott Equine Medical Center in Leesburg, Virginia in 2003. His research thesis focused on the use of botulinum toxin in horses.
Dr. Adam-Castrillo became a member of the American College of Veterinary Surgeons in 2004. In 2005 he founded Bucks County Equine, LLC after the purchase of Dr. Brian Murphy's ambulatory practice. His main clinical interests are sports medicine and surgery, osteopathy, and podiatry. He has attended the modules of the International Society of Equine Locomotor Pathology (ISELP), and he is currently searching certification of Equine Diplomat Osteopath EDO® from The Vluggen Institute for Equine Osteopathy and Education.
Dr. Adam-Castrillo started shoeing horses at 16 years of age and he later became a blacksmith in Madrid, where he worked with veterinarians applying therapeutic shoeing. He currently shoes his own horses. Dr. Adam-Castrillo travelled throughout Europe for six months working as a groom for one of the members of the Spanish Showjumping Olympic team before the 1992 Barcelona Games. He was part of the FEI veterinary surgical team at the World Equestrian Games in Jerez de La Frontera, Spain in 2002. Prior to becoming a veterinarian, he competed in 1.20m showjumping divisions in Madrid and today he is still an avid rider.
Together with his wife Miriam, he has bred and raised horses at their farm in Bucks County, Pennsylvania, where Miriam has successfully trained them to the level of Grand Prix in showjumping. Dr. Adam-Castrillo also enjoys gardening, poker, and cigars.
Kelli Powers, DVM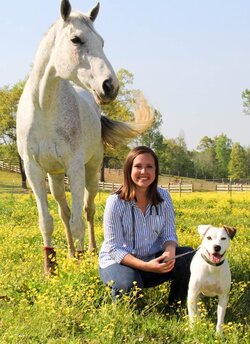 Originally from Columbus, OH, Dr. Powers developed her passion for veterinary medicine while competing in AA Hunter-Jumper shows and rehabbing her own horse, Bentley. She obtained her bachelor's degree in Equine Science from the University of Kentucky. She completed her veterinary education at Auburn University College of Veterinary Medicine, where she served as president of the Sports Medicine Club. After graduation, Dr. Powers completed an equine sports medicine and imaging focused internship at Virginia Equine Imaging before joining Bucks County Equine in 2021. Dr. Powers is a FEI Permitted Treating Veterinarian and has enjoyed focusing her veterinary work on the management of equine athletes. Her professional interests include equine rehabilitation, regenerative therapies, and the treatment of axial skeleton disease. Outside of veterinary medicine, Dr. Powers enjoys hiking with her adorable dog, Lucy, playing fantasy football, and spending time with family and friends.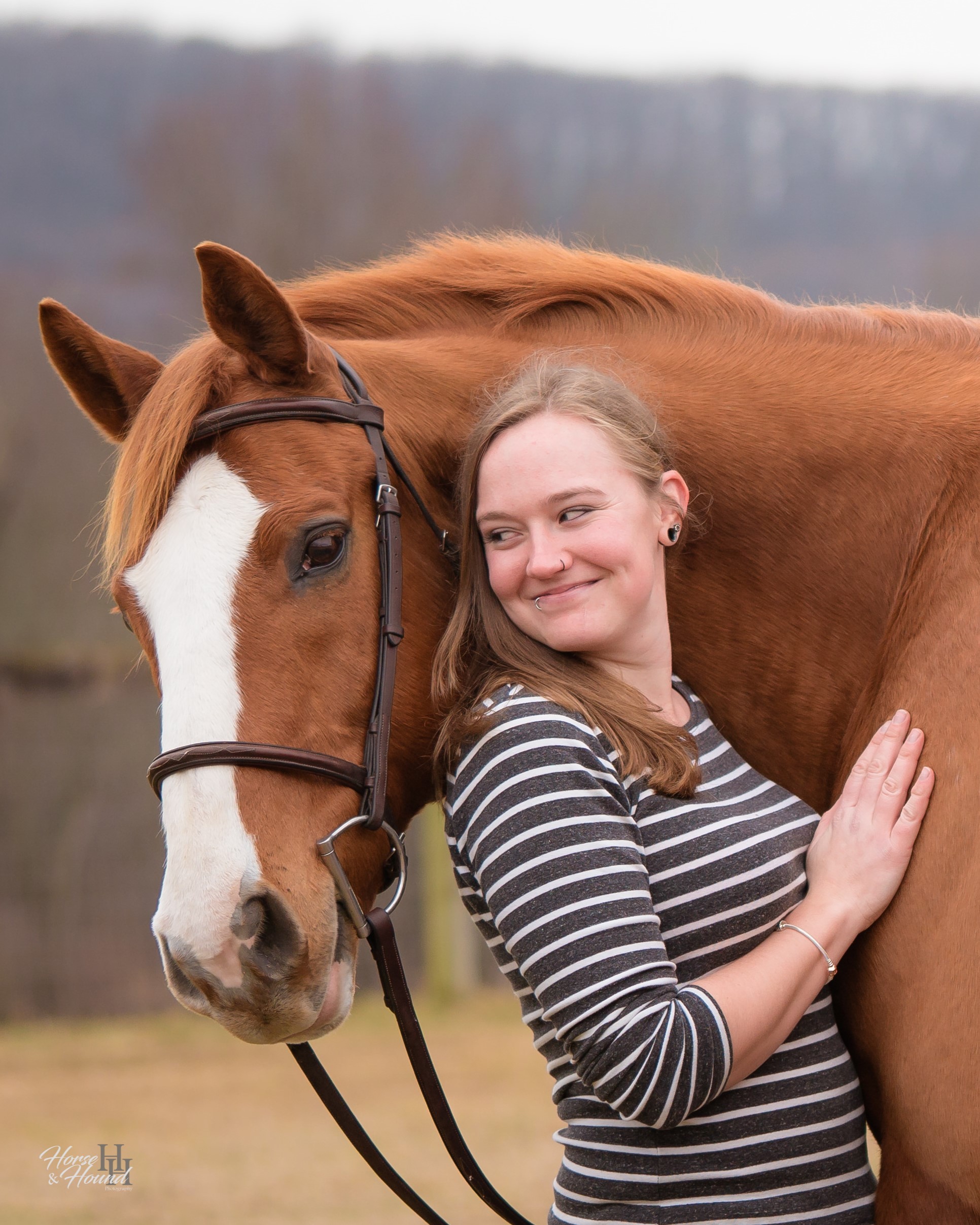 Kim Hughes, Office Manager

Kim is a Bucks County native that has been actively involved in the local horse community for well over 10 years. She discovered her love of horses at a young age and was hooked after her first lesson. In her early twenties, Kim took on a teaching and management role at a local show barn in exchange for lessons and extra time in the saddle.
Kim decided to pursue her passion for horses professionally, which landed her at Bucks County Equine in December 2018 as the Office Manager.
Outside of the office Kim enjoys riding and showing her horse, Clifford, attending concerts, snowboarding and spending time with her 2 cats and dog.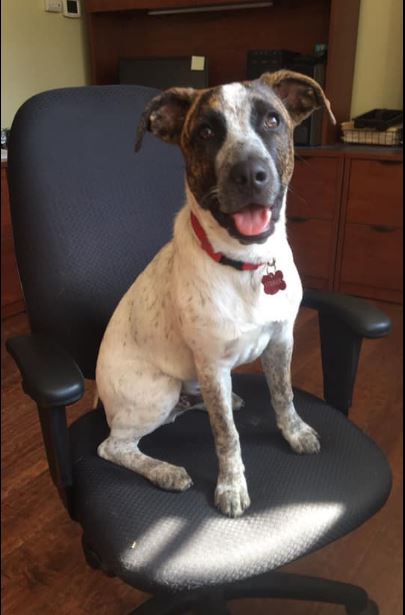 Striker, Office Assistant
Striker, Kim's puppy, is the newest member of our team!